Thanks Iris and Peter for organizing an ARDF event for C12 and providing us with well maintained rental equipment (DK0MN is the club call of DARC C12).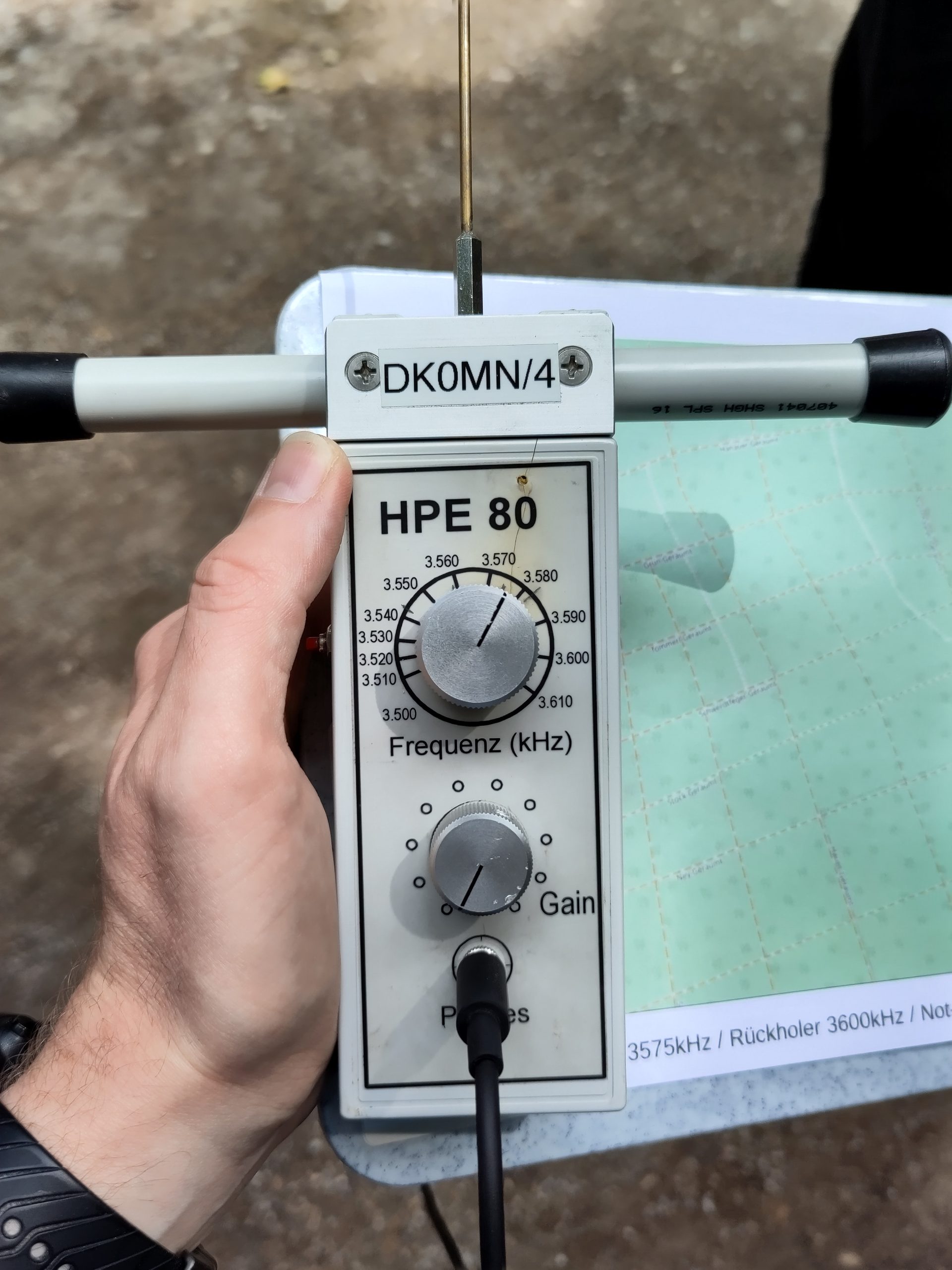 I could re-create my last result, finding 4 transmitters before returning to base in time. All results can be found on the official results page
Paper with good directions, but poor ranges. I ran into the woods too often.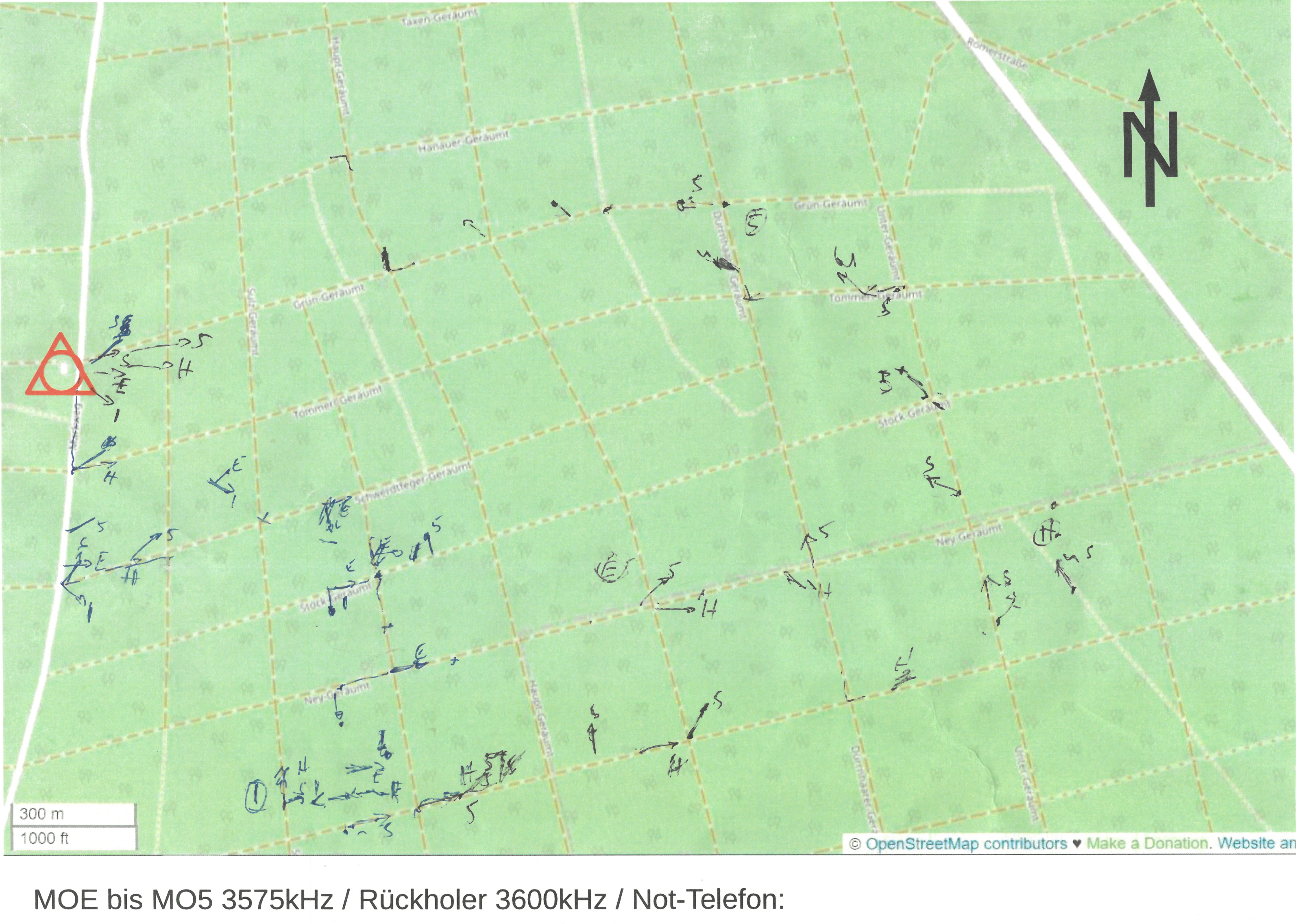 As can been seen in this trace by OpenStreeMap Android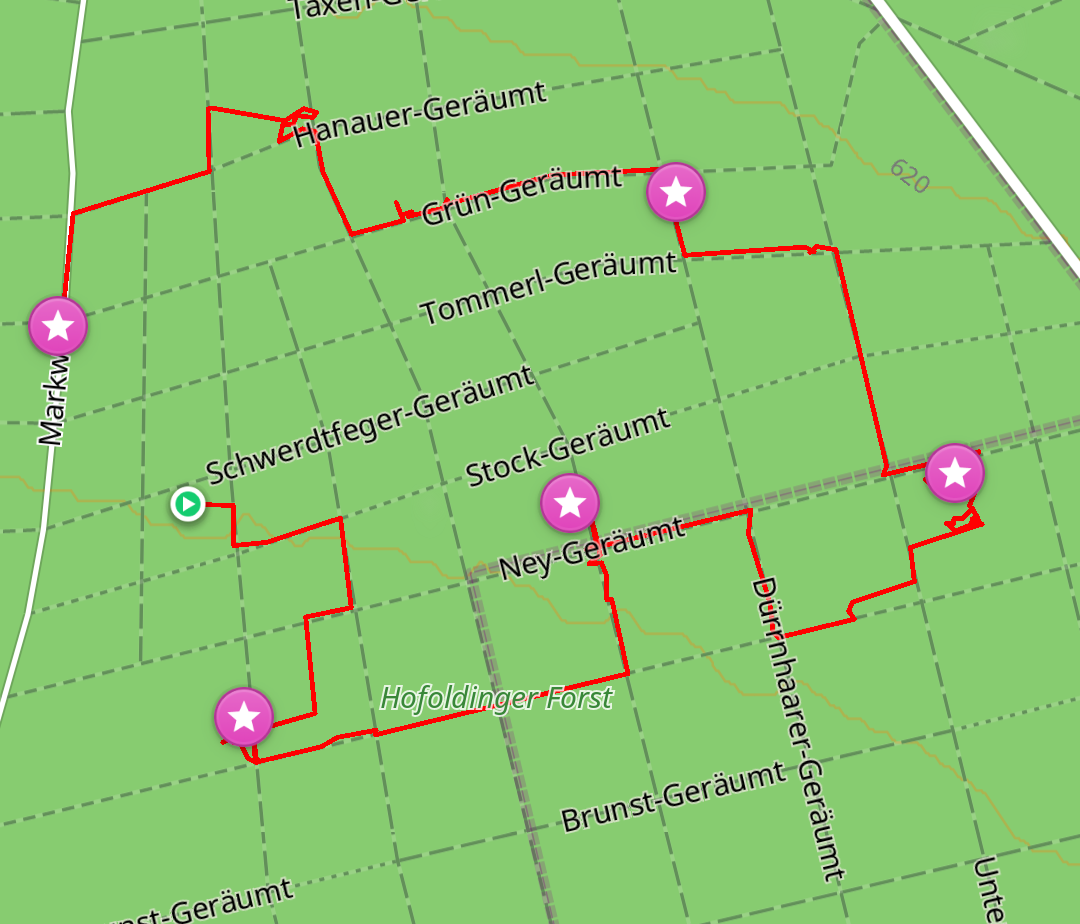 This was my second ARDF event after 2021 Berglwald Fuchsjagt (2021 results page).
Things to note for the next time
Pack light (one bottle of soft drink shoud suffice)
Long sleeved trousers and jacket (I ran into stinging nettle and blackberry)
Clipboard with fast compass (thanks Peter for the loan)
Directions where quite okay
Distance were wildly off, need to learn the gain settings
Sun screen, as roads are cleared of trees and sun was quite high in the early afternoon.